How to Become a Paralegal in 2022
Paralegals function in a supportive capacity, performing tasks that help attorneys better serve their clients. Whether working in a private law firm or in government, paralegals may help lawyers improve their practice.
There's an increasing demand for paralegals. As of 2020, the Bureau of Labor Statistics (BLS) anticipates that paralegals will experience 12% growth through 2030, which is much faster than the national average.
There's no single pathway to becoming a paralegal. Here, we'll break down different paralegal requirements that may help you prepare for a paralegal career:
Step 1. Fulfill Paralegal Education Requirements
Step 2. Determine Specialty
Step 3. Complete a Paralegal Certification (Recommended)
Step 4. Meet State-level Paralegal Requirements (Optional)
Step 5. Gain Paralegal Experience and Find a Job
Steps to Become a Paralegal
Below, you'll find some common steps you may take to become a paralegal. Once you have an understanding of specific paralegal requirements, you may prepare to pursue a career in the field. Let's get started.
Step 1. Fulfill Paralegal Education Requirements
Paralegals are not licensed at the national level, meaning there are no federal regulations dictating the standards to which paralegals should be held. With the exception of a few states, paralegals are not directly regulated at the state level either. While it is not required in all 50 states, several professional organizations do provide paralegal certification.
In the absence of state and federal regulations, employers establish the hiring standards for paralegals. At the most basic level, you must have some formal education to become a paralegal. You may consider earning one of the following:
An associate degree in paralegal studies. An associate degree generally takes about two years to complete. The minimum admissions requirements vary from school to school but will typically include a high school diploma.
A bachelor's degree in legal studies or a related field. A bachelor's degree typically takes four years to complete. According to the National Federation of Paralegal Associations (NFPA), employers are placing increasing emphasis on earning at least a bachelor's degree.
A master's degree in legal studies. If you've already earned a bachelor's degree, you may want to consider a master's degree. A master's degree in legal studies (MLS) may cover courses such as negotiation, intellectual property law, employment law, legal writing and trial advocacy. These may prepare graduates to take on a variety of tasks as a paralegal or other legal professional.
Those looking to transition from another career field as well as those with unique lifestyle needs may consider enrolling in an online Master of Legal Studies program, which grants you the freedom to pursue a degree while working.
As you map out your graduate degree pathway, you may choose to pursue programs approved by the American Bar Association (ABA). ABA guidelines might be helpful as you evaluate your top program choices and think through common paralegal requirements.
Step 2. Determine a Specialty
There are a number of specializations to choose from when considering your path to becoming a paralegal. If you're interested in pursuing a master's degree, you may select one of the numerous legal studies concentrations offered by programs across the country, allowing you to specialize in a specific area of law. Different concentrations can lead to different careers. For instance:
Litigation paralegals work with trial attorneys throughout various phases of a trial from investigations to pleadings and discovery.
Government paralegals work with regulatory agencies, law enforcement or politicians.
Estate planning and probate paralegals communicate with families, tax auditors and trustees in handling estates.
Labor law paralegals work on issues between employers and employees such as discrimination or poor working conditions.
If you're not interested in a career in government, you may pursue jobs in real estate, hospitals, social work, human resources or other fields within the private sector. Naturally, paralegals can be found working at law firms or corporations as well.
Step 3. Complete a Paralegal Certification (Recommended)
Beyond your education, the NFPA recommends that you complete a certifying examination to receive paralegal certification. Paralegal certifications are available through a number of professional organizations. Your options for paralegal certifications include, but are not limited to:
Remember, you don't need a certification to be a paralegal. However, pursuing one is encouraged. As noted by the ABA, certification may enhance your employment prospects. That's because for some employers, certification demonstrates your competency in and commitment to your chosen field.
Aside from certification, NALA suggests professional standards for paralegals. Some employers use NALA's set of standards as a rubric in assessing a paralegal's preparedness. These qualifications are not a legal requisite and are simply intended to demonstrate—both to the attorney and the public—that you have a formal legal education and have received broad exposure to the issues you may encounter as a paralegal.
Each certification has its own criteria for continuing education and renewal, so it is important to know these requirements and choose a certification that best aligns with your goals.
Step 4. Meet State-Level Paralegal Requirements (Optional)
Those who want to become a paralegal may also consider state-level certifications, most of which are voluntary and issued by local paralegal associations.
Certain states, including California, Florida, Texas and Utah, have state-specific certification requisites. Because of that, it's critical to confirm paralegal requirements for the state you intend to work in.
Of course, you'll want to double-check the updated information for your state of choice. To find a complete list of paralegal certifications by state, check our guide on paralegal certifications.
Step 5. Gain Paralegal Experience and Find a Job
A number of accredited degree programs assist students with finding an internship. This internship experience allows students to apply theoretical knowledge to a practical setting, demonstrating their understanding of legal precepts and their ability to function as a real-world paralegal. Internships may also provide students with opportunities to network and potentially earn full-time employment post-graduation.
Upon graduating, paralegals may have a myriad of job options available to them, including working for banks, insurance companies, trade organizations, private law firms or in the legal departments of large corporations. Within the public sector, paralegals may choose to work for state and federal government agencies, public defenders' offices, district attorneys' offices and consumer organizations.
Down the line, paralegals might want to continue their education or pursue new certifications with the goal of vying for more advanced positions or being entrusted with more job responsibilities.
To learn more about how you may be able to pursue a career in law and become a paralegal, check out What Can You Do With a Master's in Legal Studies?
Sponsored Online MLS and Law Programs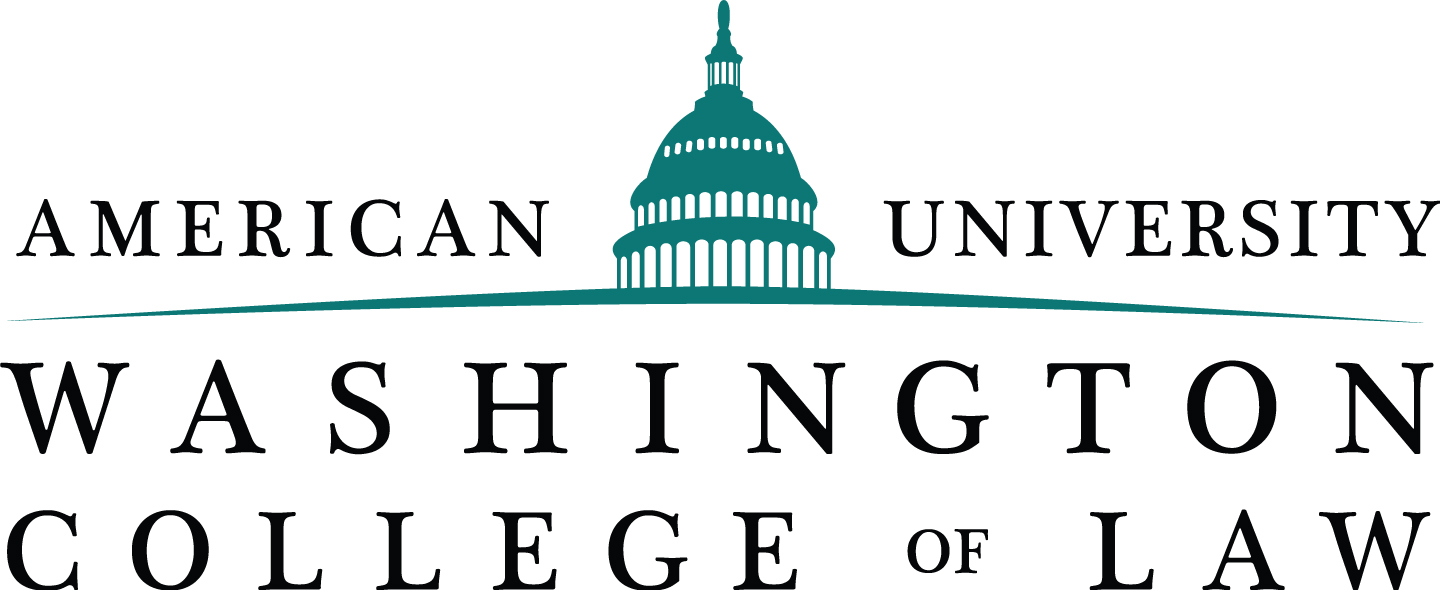 American University
Washington College of Law
Master of Legal Studies
Complete in as few as 12 months
No GRE/LSAT scores required to apply
Four tracks available: General MLS, Business, Health Care Compliance, and Technology
Three certificates available: Business, Health Care Compliance, and Technology
infoSPONSORED
What Does a Paralegal Do?
So, what does a paralegal do? The work paralegals do is complex and can be quite extensive, requiring a thorough understanding of law. Attorneys rely on their paralegals and the success of a case is most often a team effort between the attorney and their support staff.
Paralegal responsibilities may include:
Preparing an attorney for a hearing or trial by investigating the facts of the case
Conducting background research
Collecting and organizing documents directly relevant to the case
Researching prior legal cases to help establish precedent
Drafting motions, plea agreements and writing reports
Conducting interviews with witnesses or clients
Preparing contracts, mortgages, wills and other civil documents
Acting as a liaison between attorney and client by maintaining communication and helping to prepare the client
Although paralegals are legal professionals, there are some tasks that are beyond the scope of their duties and are reserved for the attorneys who oversee their work. Generally, paralegals are prohibited from "practicing law." In other words, they are not permitted to perform tasks that require a legal license. Providing legal advice, deciding which cases are accepted or denied and representing clients at a hearing or trial are all beyond a paralegal's purview.
Skills Required for Paralegals
Paralegals use a combination of hard and soft skills to get their work done. Continually developing such skills may prove beneficial to your career. Whether you're pursuing a master's degree in legal studies or a certification, be sure to familiarize yourself with in-demand paralegal skills. Here are a few common skills paralegals use:
Organization skills
Legal research
Reading comprehension
Active listening
Judgment and decision-making
Legal writing
Critical thinking
Emotional intelligence
Complex problem-solving
Public speaking
Eager to sharpen your skills? You can browse our collection of online resources for paralegals to explore certification options, get caught up on the latest legal trends and more.
Sponsored Online MLS and Law Programs
FAQs on Becoming a Paralegal
Still wondering what it takes to become a paralegal? Check out the answers to some commonly asked questions.
What qualifications do you need to be a paralegal?
As explained above, paralegals typically have an associate degree or a bachelor's degree in paralegal studies or a related field. You may also consider a master's degree in legal studies depending on your career goals. Additionally, you may pursue national- or state-level certifications.
How long does it take to become a paralegal?
It can take anywhere between two and seven years to become a paralegal, depending on where you are in your journey and what degree you want to pursue. An associate degree usually takes two years to complete, a bachelor's takes four years and a master's generally takes two years. On top of that, you'll need to factor in the time needed to prepare for and pass paralegal certifications should you choose to earn them.
How can I become a paralegal online?
You may consider online or hybrid degree programs designed for aspiring paralegals. Your options include online paralegal programs as well as online master's in legal studies programs. There are also programs that offer legal certificates, some of which can be completed fully online and in less time than a full degree program.
How can I become a paralegal with a bachelor's degree?
You can become a paralegal whether you've earned or are planning to earn a bachelor's degree in paralegal studies or otherwise. But keep your background and career goals in mind! If you don't have enough legal knowledge, you may advance your studies by gaining a master's in legal studies. If you have adequate knowledge, you may consider legal certifications. And if you need more hands-on experience, you may seek out internship opportunities.
Last updated October 2021.
This page includes information from O*NET OnLine by the U.S. Department of Labor, Employment and Training Administration (USDOL/ETA). Used under the CC BY 4.0 license. O*NET® is a trademark of USDOL/ETA.