What Is a Law Firm? | Types, Structure, and Jobs
Joining a law firm is often the end goal for many students pursuing online J.D. programs. Though Master of Legal Studies (MLS) graduates do not take the bar exam to become practicing lawyers, they may still pursue positions at law firms such as paralegal or legal researcher.
This guide answers common questions, such as "How does a law firm work?" or "Where can I find jobs after I graduate?" Learn about types of law firms, roles within the law firm structure, how different law firms work together in a hierarchy and more.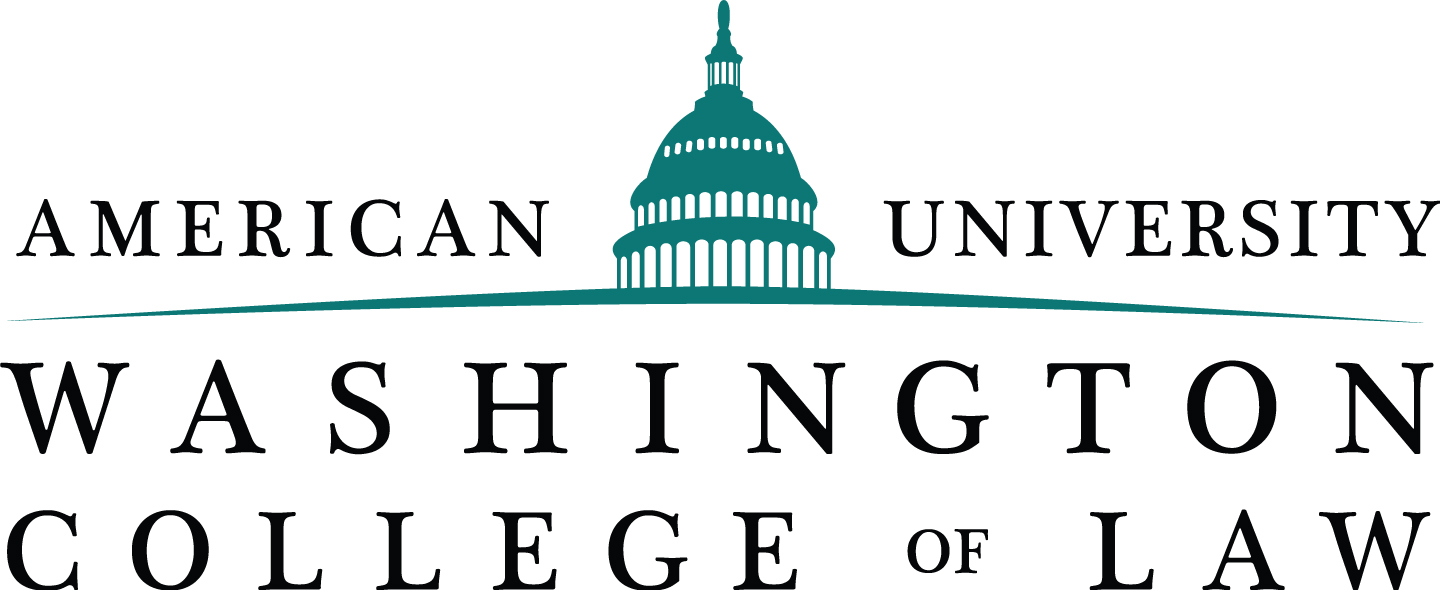 American University
Washington College of Law
Master of Legal Studies
Complete in as few as 12 months
No GRE/LSAT scores required to apply
Four tracks available: General MLS, Business, Health Care Compliance, and Technology
Three certificates available: Business, Health Care Compliance, and Technology
infoSPONSORED
What Is a Law Firm?
This law firm definition comes from Merriam-Webster: "a group of lawyers who work together as a business." Lawyers are trained to conduct lawsuits on behalf of their clients and advise on legal rights and obligations in other matters. Law firms assist with multiple aspects of daily life and decision-making, from upholding civil rights and crafting business contracts, to seeking compensation for injury victims and ensuring fair trial for the accused, to facilitating real estate transactions and lobbying to protect the environment.
How Do Law Firms Work?
Operators in the law firms industry range from sole practitioners to large, full-service law firms (PDF, 1.8 MB). Within those firms, a number of roles exist—lawyer being one of the more common. In 2020, lawyers held about 804,200 jobs, with nearly half employed in legal services, according to the Bureau of Labor Statistics (BLS). Another 17% worked as solo practitioners, and the remainder were employed by federal, state and local governments. At a firm, lawyers can be associates or partners. Junior-level associates are salaried employees who work on a variety of cases and tasks within the firm but may specialize as they gain experience. Partners earn a share of the firm's profits but are also directly responsible for bringing in business, either by working on cases solo or presiding over a team of associates.
Law firms also employ paralegals who help lawyers draft, edit and organize legal documents in preparation for trials and hearings. Conversely, legal assistants mostly handle clerical tasks. While there are few differences between paralegals and legal assistants, these two key team members often collaborate with lawyers to complete various tasks and deliver quality service to clientele. As firms look to increase efficiency, the BLS projects that there will be a strong demand for paralegals and legal assistants in the coming years.
Financial bookkeepers, human resource managers, operational administrators and IT support technicians can be employed by law firms. These law firm workers may not have pursued education in the legal field, but they use their skills and expertise in other areas to keep law firms running.
Types of Law Firms
Different types of law firms may impact individual responsibilities and the overall work environment. When considering career prospects, candidates will need to assess whether the law firm's size, specialization and service make a good fit.
Law Firms by Size
Law firms vary from solo attorney practices to multi-state organizations with hundreds of staff members. Each one has its own set of challenges and benefits, so the choice boils down to individual comfort and preference.
Solo Law Firms
A solo practitioner firm is run by a single lawyer who may hire outside paralegals and experts to assist with cases. These can be general or specialized but tend to offer more personal attention compared to larger law firms.
According to the Profile of the Legal Profession 2021 (PDF, 8.4 MB) by the American Bar Association, less than 1% of all 2020 law school graduates struck out on their own. Setting up a solo practice may take time, and lawyers will likely have to tap into their personal and professional networks to market the practice. This may not be possible for everyone. However, solo law firms can offer flexible hours, work-life balance and the ability to choose clients, potentially making them an attractive option for those with more experience.
Small Law Firms
Small law firms invite close-knit collaboration and offer a similar feel to a solo law firm, sometimes broadening the range of legal topics explored. As such, employees may enjoy autonomy. However, limited resources might mean roadblocks in client acquisition and more administrative work for lawyers to get through. Still, small law firms are a viable option for individuals looking for varied job responsibilities and the opportunity to be a part of their employer's success story.
Boutique Law Firms
A boutique law firm focuses on a highly specialized area of law and delivers personalized legal services to a range of clients. An individual who is passionate and committed to exceptionalism may find it personally rewarding to develop expertise and make a difference in a particular legal niche, such as immigration law or civil rights. Working at a boutique firm affords lawyers the ability to obtain hands-on experience and build relationships with clients.
Medium Law Firms
Medium-size firms offer personalized client service from partners like a small firm, with increased staffing and financial resources. Compared to large firms, the not-too-big-not-too-small firm usually means less prestige but with individual autonomy and a more strategic case load.
Large Law Firms
The answer to the question "What is a large law firm?" focuses on the number of employees. Some of the largest law firms in the country have upward of 3,000 attorneys. Prestige, higher salaries and better benefits are a few of the factors that students and job seekers often associate with the firms that employ hundreds to thousands of workers. Law school graduates who end up with jobs at large firms can expect complex and challenging work in a fast-paced environment. Some large firms span multiple continents, offering global career opportunities. Many firms provide robust training programs and the ability to perform rewarding pro bono work. Potential challenges that come with working at larger firms include increased bureaucracy and billable hour requirement quotas, often resulting in longer workdays.
Law Firms by Practice Area
There are numerous types of lawyers, broken down by practice area. Choosing one of the many law degree specializations available can be a way for students to frame their careers and establish themselves within a particular area of interest, such as criminal law, tax law, sports law or cybersecurity. To become specialized lawyers, students may consider online LL.M. programs, which can be completed in as little as a year.
Law Firms by Legal Service
Law firms may limit the services they offer clients. Most law firms offer consultations for legal information and document review. Some firms specialize in helping clients prepare for litigation, and others solely represent clients in out-of-court administrative hearings like arbitration, mediation or contractual signings. Often, smaller firms will choose one or the other while medium and large firms may have two departments pursuing both transactional and litigation cases.
Litigation vs. Transactional Law Firms
Transactional law firms oversee contract signings and out-of-court proceedings. Transactional lawyers draft and review agreements, help structure deals and advise their clients. Students with business acumen and an aptitude for rule memorization may be drawn to transactional law.
Litigation law firms represent clients in court when a case goes to trial. Litigators spend their time writing briefs, memos and motions; researching laws; reviewing documents; taking depositions and attending mandatory court appearances. Law students who like subjects such as product liability, criminal law, tort litigation, constitutional law, legal research and writing may prefer a litigation law firm setting.
Law Firm Hierarchy Structure
Some law firms offer a defined hierarchy while others may offer a flatter structure. Where law firm positions hierarchy does exist, one may progress from summer associate (intern) to junior associate and senior associate. Of course, this depends on the law firm and your position, experience and achievements or contributions to the business. Some associate attorneys enter the workforce with the ambition to become partners in a couple of years, given they have the relevant skills.
Associates receive salary and benefits like regular employees, and partners generally earn additional profit/bonuses based on the firm's earnings. Law firms employ non-equity partners, meaning a portion of their compensation is paid on a fixed basis in a salary, or equity partners, meaning they file a Schedule K-1 tax form and more than half their income is tied to commissions. Junior partner vs. senior partner levels differ in the amount of management responsibility expected and the amount of profits paid. From there, one can become a managing equity partner who brings in clients, runs the business and inspires colleagues by implementing innovative solutions. It's important to keep in mind that law firm partnership structure and requirements for becoming a partner differ from one law firm to another.
Of counsel attorneys sit at the top of the law firm structure. These lawyers are not associates, partners or shareholders but retain a close relationship with the firm as a trusted senior advisor. They often work on a part-time basis to lend expertise, manage cases and supervise staff.
How to Join a Law Firm
The legal field is a competitive industry, but there are many opportunities to join a law firm, whether you have a J.D. or a master's in legal studies. Paralegals, for instance, do not need to attend law school or sit for the bar exam to start working at a law firm as an assistant. Volunteer and paid internships are often the first introduction to a law firm. Either option may provide valuable resume experience. These opportunities can be found through college career services or online research prior to graduation.
Reputable legal directories like Martindale can help narrow down your search for internships and entry-level law firm jobs. Such sites also allow graduates to target law firms by practice area, size and location. Down the line, paralegals may pursue the path to become lawyers by earning their Juris Doctor degrees and passing the bar exam. Hands-on experience at a firm may prove useful in this process. Online courses may be a convenient way to advance a career around a full or part-time work schedule.
FAQs About Law Firms
The following answers to frequently asked questions provide a snapshot of the topics covered in this guide. You may find it helpful to skim through for any essential information you missed in your first read-through.
What is a full-service law firm?
A full-service law firm provides legal assistance to a wide variety of clients and is equipped to handle all aspects of a case. For instance, a full-service personal injury firm can handle consultations, settlement talks and litigation proceedings in court. A full-service contract law firm can handle drafting reviews, negotiations and renegotiations. Specialized law firms may cover a specific service or niche. 
How can I join a law firm?
Commonly, a person joins a law firm through an internship opportunity during college or as a paralegal assistant just after graduating with a master's in legal studies or other legal degree. To be hired as an associate attorney or a managing partner at a law firm, you must first earn your Juris Doctor from law school and pass the bar exam.    
What is a law firm partner? 
A law firm partner is an attorney with partial ownership of the firm where they work. Law firm partners may perform the same types of duties as lower-level attorneys and be able to hire new associates. Managing partners or equity partners typically hold the highest distinction and often add their name to the firm's name.
What is a large law firm?
A large law firm can employ hundreds of professionals. Some of the largest firms in the country hire several thousand people and bring in annual profits totaling billions of dollars. Large, reputable law firms usually offer career training and advancement opportunities to employees.
What are some differences between big law firms and boutique firms?
Big law firms have a greater number of employees and may be full service while boutique firms have fewer employees and tend to be highly specialized in a particular type of law or service. Though the pay at big law firms may be hard to walk away from, some people prefer the freedom and flexibility of the boutique work environment. Boutique firms may give entrepreneurial-minded people the ability to assume more responsibility and directly engage with clients.

There are many paths within the legal field. We've created guides to help students explore all that is possible once they graduate. If you are working toward your J.D., you may wonder, "What Can You Do with a Law Degree?" 

Or, as we explain in our "What Can You Do With a Master's in Legal Studies?" guide, there are several jobs available to those who pursue this discipline and they don't have to be a lawyer to work in a law firm. 
Last updated March 2022.