Pros and Cons of Getting a Legal Degree Online
Legal degrees, such as the Master of Legal Studies or Master of Studies in Law, are designed for non-lawyers who will need to have a solid grasp of the ins and outs of the law for their future profession. Paralegals can benefit from a legal degree, as can human resources managers, compliance officers, and health services managers, just to name a few. A Master of Legal Studies or similar legal degree will not prepare you to sit the bar exam or become an attorney. For that you will need a Juris Doctor (J.D.) degree or a Master of Laws (LL.M.).
Sponsored Online MLS and Law Programs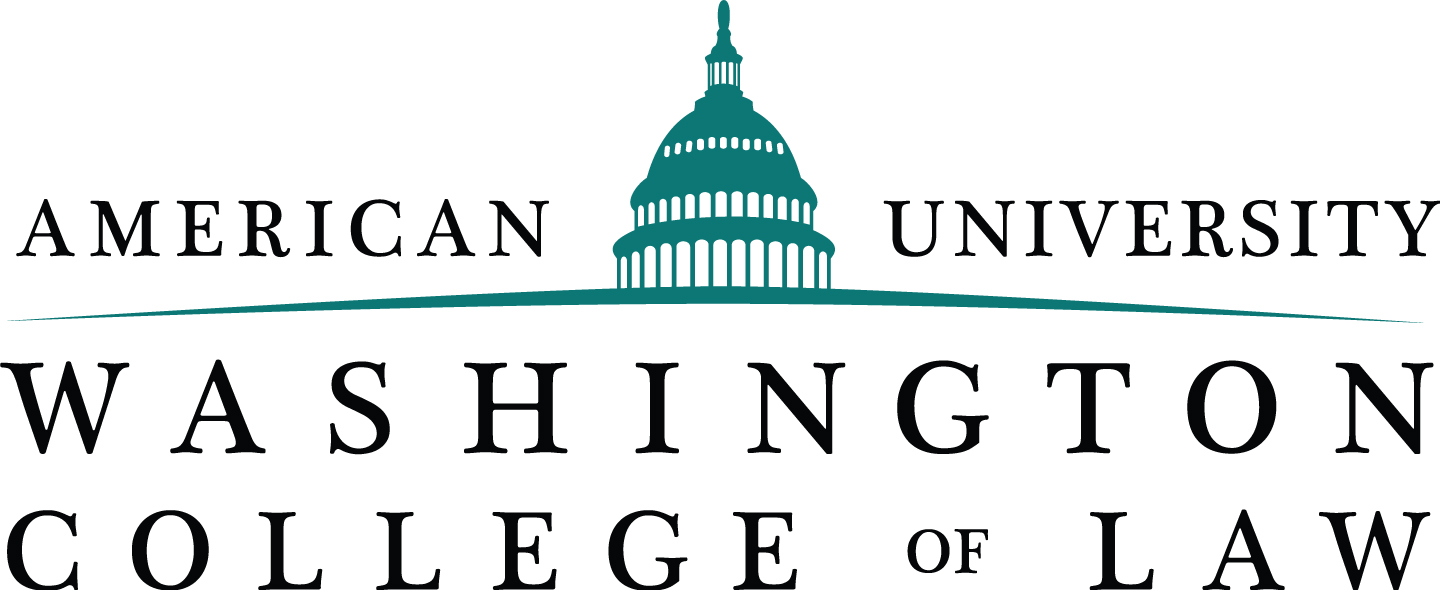 American University
Washington College of Law
Master of Legal Studies
Complete in as few as 12 months
No GRE/LSAT scores required to apply
Four tracks available: General MLS, Business, Health Care Compliance, and Technology
Three certificates available: Business, Health Care Compliance, and Technology
infoSPONSORED
If you're a full-time employee looking to make a career a transition but giving up your job to go back to school is not an option, a program offered online may be your solution. Remote, hybrid, or not, legal degree programs vary from law school to law school, and each offering comes with its own unique benefits and challenges.
From program design to cost to accreditation, we share some pros and cons of earning your legal degree online.
Pros of Getting a Legal Degree Online
Online legal degrees can be an effective way to obtain the legal knowledge you need for your desired career, regardless of industry or practice setting. There are many benefits to earning your legal degree online, including greater flexibility and lower cost compared to traditional in-person programs. Consider the following possible perks:
Similar Curriculum with Greater Flexibility
The Master of Legal Studies curriculum is typically the same or very similar whether the program is offered in an online or on-campus format. You will take foundational courses covering topics such as legal writing, legal procedures, and negotiation strategies. You may also have the option to choose a legal degree specialization based on your interests and career needs. Concentrations include international law, intellectual property law, dispute resolution, and more.
There are programs that allow you to study on a part-time basis. Carefully study your desired program's website to learn about courses and concentrations offered as well as enrollment options.
Lower Total Costs
You may find that you are able to save some money by enrolling in an online legal degree program. How so, you might ask? First, some online legal degree programs make learning materials, such as online books and legal journal subscriptions, available to their students or direct them to sites where these items may be sold at discounted prices.
Attending online classes from the comfort of your home or your favorite neighborhood coffee shop, or library, means you don't have to commute to campus or relocate to the town or city in which your desired school is located. This may be beneficial for you if the law school you're considering is based in a metropolitan area that's far more costly than the one you currently live in.
More Degree Options without Worrying about Relocations
For working professionals with established careers and perhaps families to care for, relocating to another state or area just to go to school may not be a feasible option. With over 20 schools offering online Master of Legal Studies programs, you may be able to apply for programs across the country without the hassle and financial burden of moving. You can pick the program that is best for you rather than the one that happens to be closest.
Less Interruptions in Careers
While continuing your education may benefit your legal career in the long run, taking an entire year off to go to school can be quite disruptive in the short-term. Many online programs offer part-time, self-paced, and evening/weekend options so you can take classes and continue working at the same time.
These options also allow you to attend to any other personal obligations you may have, such as family or community engagements. When you continue to work while pursuing your education, you won't have to worry about missing possible promotions, exiting your current job, or looking for a new job after graduation.
Improved Quality with Technology
Online degrees and online learning are no longer an afterthoughts or just about uploading class materials onto an online learning management system. Instead, online learning is driving an entire emerging pedagogy with greater student choice, collaborative approaches to learning, and new forms of assessment. Schools, instructors and other education stakeholders are working hard to enhance online learning.
Learn on Your Own Schedule
Many online Master of Legal Studies programs offer rolling enrollment, which means you aren't stuck waiting for the next academic year to start. This can allow you to take advantage of a slow season at work. Many courses are also offered asynchronously, so you don't have to show up to class at a specific day or time as long as you complete all coursework within a certain period of time.
Cons of Getting a Legal Degree Online
Online legal degrees are a great option for many working professionals, but they are not perfect. There are some drawbacks to earning an advanced degree via the academic cyberspace instead of in-person. When making a decision about earning an online Master of Legal Studies, consider whether the benefits of online legal degrees outweigh the potential pitfalls.
Online programs Call for Self-motivation
Getting your legal degree online requires you to be highly self-motivated and disciplined since you will not have the external accountability of showing up to a physical classroom. If you're taking a self-paced or asynchronous course, you will need to manage your own deadlines, which may take some effort if you are used to a traditional classroom where the teacher sets deadlines for homework and exams.
Online learning may be particularly challenging for students who struggle with executive function skills such as planning, organization, and task initiation. If you are considering getting your legal degree online, make a plan for staying organized and consider finding sources of accountability to keep you on task.
Lack of On-campus Experience
While video conferencing has made online learning much more interactive than it used to be, some students may still prefer the opportunity to work with classmates and instructors face-to-face. Going to campus can be a way to get away from distractions at home or work so you can focus on your studies. Being on campus also comes with more opportunities to network and participate in informal social gatherings with peers and like-minded professionals. Some online programs, however, offer in-person immersion experiences or optional on-campus courses for students.
Accreditations Issues
Not every online legal program is accredited by the American Bar Association (ABA), or other accrediting boards, even if the program itself is offered by an accredited university. The ABA approved law schools, which may also provide Master of Legal Studies programs. Be sure to understand the importance of accreditation and check whether the program you're considering is an accredited online Master of Legal Studies, before enrolling.
Less In-Person Interactions
Students who are not used to video communication or navigating web-based learning systems may find it difficult to engage fully with their instructors or classmates. In a nuanced field like legal studies, debating and discussing controversial topics is crucial for learning. Missing out on or disengaging from those conversations may hinder your progress.
Technical Difficulties
Online degrees are often marketed as a way to learn from "anywhere," but the reality is that you need reliable, high-speed internet to connect to video conferencing and other online learning tools. Your opportunities for studying might be limited by Wi-Fi or device availability, whereas you can take a physical textbook just about anywhere.
New technologies and software may not run properly on older devices. And some online programs may still be relying on older software that are not fully compatible with smartphones or tablets. Ask about the technical requirements for any program you're interested in before enrolling.
What is the difference between on campus and online degrees in legal studies?
The main difference is how the courses are delivered. The curriculum for both traditional and online Master of Legal Studies programs and the expected learning outcomes are often the same, so is the degree awarded upon completion of the program. What matters most is the knowledge and skills you gain from your degree.
Is it a good idea to learn a legal degree online?
An online Master of Legal Studies can be a flexible, cost-effective choice, but it may not be right for everyone. Weigh the pros and cons listed above and think about your own specific career goals and life circumstances. Ask yourself the essential questions listed below to clarify your needs.
How Do I Know If I'm Right for an Online Master of Legal Studies?
Everyone is capable of learning new skills and knowledge to benefit their career or satisfy their own curiosity. To know if an online Master of Legal Studies is right for you, ask yourself these essential questions:
Why do I want to pursue a graduate degree?
What benefits will I gain from getting this degree, both on my current job and future career path?
Am I willing to leave my current job for the time it takes to get my degree?
Can I finance my degree if I stop working for a year or two?
Am I willing and able to relocate to get my degree?
Am I comfortable with video calls and online learning platforms?
Do I have enough self-motivation and organizational skills to handle a self-paced or asynchronous program?
If you're not used to online learning, consider taking a few online courses through a community college or other institution to get a feel for how you perform in such an environment. Some single courses are free and can easily tie into your future studies. Different schools may use different platforms and technology, but you will at least get an idea for how comfortable you are with online learning.
There are many benefits to getting a legal degree online, but also some drawbacks. Make sure you consider all the pros and cons and the specific circumstances in your career and life before making a decision about getting an online Master of Legal Studies. Learn more about other legal degrees such as a master's in compliance or master's in dispute resolution.
Sponsored Online MLS and Law Programs