Learning Disorders and Law School: Strategies and Resources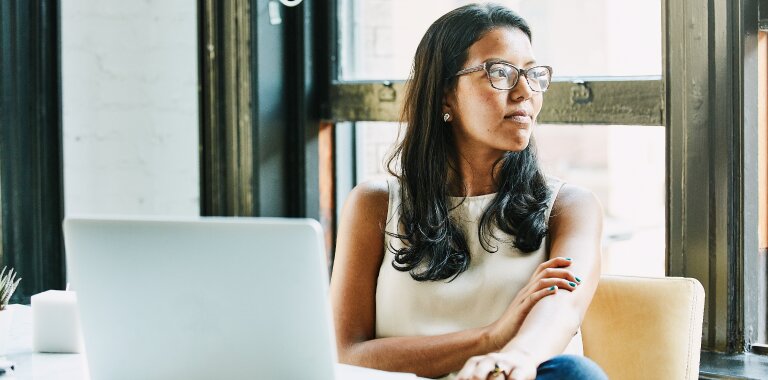 Law schools across the country with all kinds of students and faculty could fairly be described by a single word: rigor. Juris Doctor (J.D.) degree programs are traditionally known for copious amounts of required reading and semester-end exams that count for a student's whole grade. A legal education is an intensive course of study that would challenge any student.
A student with a learning disorder or disability (LD) may struggle for a particular reason—not for lack of effort but because of the conventional structure of class, assignments and tests. LDs can cause difficulty with processing information, a problem that is exacerbated when universities and colleges fail to offer support.
However, with appropriate strategies, students with LDs can succeed in law school and in the legal profession. Learn more about learning disorders and find resources below.
How Learning Disorders Affect Students
A learning disorder or disability is a neurological condition that affects one or more of an individual's cognitive processes for learning, according to the Mayo Clinic's guidance on learning disorders.
Generally, people with LDs are of average or above average intelligence. However, a gap may appear between a student's academic performance and the expected skills based on their age and intelligence because an LD affects the ability to learn and apply new skills.
Students with LDs may struggle in classrooms where conventional teaching methods—lengthy lectures based on textbook readings, all oriented around an exam—are primarily used or where students have no support. University and college disability services aim to provide students with support, guidance and any accommodations they may need.
Types of Learning Disorders
The most common learning disorders affect students in one or more of four academic realms: reading, writing, math and nonverbal skills, as indicated by the Mayo Clinic's guidance on learning disorders.
Reading
Difficulty understanding how letters represent sounds and create words
Labels for disorders of reading include dyslexia, reading disability or disorder, specific reading disorder and specific reading comprehension deficit. Specific learning disorder is an umbrella classification for reading- and math-related disorders.
Activities a law student with an LD could struggle with:
Reading at a typical pace
Recalling their reading
Spelling
Written Expression
Difficulty expressing ideas clearly, accurately and legibly in writing
Labels for disorders of writing include dysgraphia, writing disability, writing disorder and specific writing disorder.
Activities a law student with an LD could struggle with:
Correct spelling, grammar and punctuation
Labor-intensive handwriting
Putting words to thoughts
Math
Difficulty learning and performing numbers-based calculations
One label for math learning disorders is dyscalculia, though not all math difficulties are caused by it. Specific learning disorder is an umbrella classification for reading- and math-related disorders.
Activities a law student with an LD could struggle with:
Mathematical reasoning
Doing calculations
Organizing information for problem solving
Nonverbal Skills
Difficulty with visual, social and academic skills—not language processing
Labels include non-verbal learning disorder (NVLD or NLD), an unofficial diagnosis.
Activities a law student with an LD could struggle with:
Interpreting facial expressions
Organizing their thoughts
Physical coordination
Laws Protecting Law Students With Disabilities
There are two major pieces of legislation that affect law students with learning disorders: Title II of the Americans with Disabilities Act (ADA), Title III of the ADA, and Section 504 of the Rehabilitation Act of 1973.
Titles II and III of the Americans with Disabilities Act prohibits discrimination based on disability in places of public accommodation, which covers public and private postgraduate colleges and universities.
Section 504 of the Rehabilitation Act of 1973 requires colleges and universities to provide necessary "appropriate academic adjustments" to ensure students with disabilities are not discriminated against, according to the U.S. Department of Education's guidance for students with disabilities preparing for postsecondary education.
You can find more information on when an individual with a learning disability may be covered by ADA and 504 laws at the Learning Disabilities Association of America website.
Tips for Law Students With LDs
Contact the school's disability services office. What accommodations do they provide, and how can you request them?
Look for student-led organizations or affinity groups for individuals with disabilities. These can offer a sense of community and support in accessing accommodations.
Research assistive technology that can help. Does the school offer any technology to students free of charge?
Update your documentation. Many schools ask students who are requesting services for an LD to provide documentation from a qualified professional.
21 Resources for Law School Students With LDs
About Learning Disabilities
Adults with LD: LD OnLine compiled a list of articles written by or for adults with learning disabilities, offering advice and accounts of experiences in the workplace.
Learning Disorders: Know the Signs, How to Help: The Mayo Clinic's guidance on learning disorders lays out common LDs in students and describes ways to recognize the signs.
Students With Disabilities: The National Center for Education Statistics offers data on students (ages 3–21) served under the Individuals with Disabilities Education Act by disability type and race/ethnicity, among other factors.
Types of Learning Disabilities: LDA of America covers various types of LDs and related disorders, including ADHD, dyspraxia and executive function.
Study Strategies
Active Reading Strategies: Remember and Analyze What You Read: The McGraw Center for Teaching and Learning at Princeton University offers 10 strategies for engaging more deeply with reading material.
How to Survive Law School Without Losing Your Mind: The University of Illinois Law Library offers a LibGuide of resources for students with disabilities, including social media distraction tips, note-taking strategies and guides to helpful technology.
Memory Strategies for Students: The Value of Strategies: LD OnLine describes several strategies for students to improve their recall of lectures and reading materials.
Organizational Skills for Students With Learning Disabilities: The Master Filing System for Paper: This system helps students organize their homework and class materials in one easily accessible place. A digital version of the filing system is also available.
Support for Learning Disabilities in Law School
Commission on Disability Rights: Part of the American Bar Association's Diversity and Inclusion Center, the Commission works to eliminate bias based on disability in the legal profession and advocates for individuals with disabilities in society. See the "Spotlights" page for interviews with attorneys and students with disabilities.
Educational Trauma: Not Living in the Bad Days: Reflecting on her education, a social worker with an LD considers the trauma of her experience and offers advice for future students.
Learning During COVID-19: How to Survive Digital Learning With LD: Here, a panel of students and experts describe their experiences with virtual learning and remote teleworking and suggest tips for making it work.
Possible Legal Issues: The Learning Disabilities Association of America compiles articles that offer guidance on legal topics for students with LDs.
Reasonable Accommodations and Law School Admissions Testing: The Disability Rights Bar Association answers common questions about applying for and receiving accommodations for taking the LSAT.
Technology
9 Technology Tips to Support Study Skills: LD OnLine gives advice to students with LDs to balance academics with their digital lives.
Assistive Technology for Students With Learning Disabilities: LD@school provides a comprehensive guide for students on available assistive technologies.
Tools for Life AppFinder: This database allows users to search for education, work and lifestyle apps by disability or multiple disabilities, price range and device type.
Terminology
ADA Library: The Job Accommodation Network compiled a list of links that explain the components of the Americans with Disabilities Act (ADA) of 2008.
Online Glossary: LD OnLine's glossary defines common terms in education and disability, including assistive technology and 504.
Transition to Work
Job Accommodation Ideas for People With Learning Disabilities: LDA of America describes potential solutions for people with LDs in the workplace.
Job Accommodation Network (JAN): This network offers guidance on workplace accommodations and disability employment issues. Students can visit JAN's Frequently Asked Questions page or contact one of its consultants.
Resources for Job Seekers: LDA of America lists national organizations and websites that can support individuals in applying and interviewing for jobs.
Though LDs can present challenges, completing and flourishing in a J.D. program is fully possible. The resources above can help students succeed in careers with a law degree.