Interview with Paul Flanagan of Drexel University Thomas R. Kline School of Law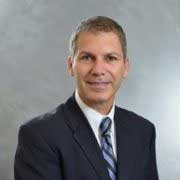 Paul Flanagan is an Assistant Professor of Law at Drexel University who specializes in compliance and privacy, directing the Privacy, Cybersecurity, and Compliance program. We've interviewed Paul Flanagan in May 2018.
There are currently around 15 or so universities offering a Master of Legal Studies or similar degree online. How long ago did Drexel University decide to start its Master of Legal Studies program and how is it structured? What led Drexel University to start a program there?
Drexel's Online Masters Degree launched the Spring semester of 2014. The master's degree was part of the original plans for the school when it was founded in 2007. The Kline School of Law was created to be different from all other law schools with a focus on experiential education and educating all in law, not just future attorneys. The founders of the school knew that the traditional legal career was changing and they wanted to be prepared to educate everyone in law, no matter what the level.
Our site is designed to help people who are researching MLS programs find the right school. Can you outline your program's values, mission, and goals?
Aligned with Drexel University's shared values of quality, integrity, diversity, access, stewardship, and innovation, the Master of Legal Studies Program at the Thomas R. Kline School of Law provides a high quality educational experience for students and professionals interested in the field of compliance. Our program is designed to teach practical approaches to integrate legal knowledge into the workplace. Our graduates will serve their organizations by providing adequate information and guidance on regulations and risk assessment. The online program will provide global access to people in all walks of life and the Kline School of Law will foster an environment that values and embraces that diversity.
Program Level Outcomes – MLS Program
Demonstrate a basic understanding of the United States legal system and structure
Evaluate compliance systems including auditing and monitoring processes.
Recognize and analyze ethical dilemmas in professional practice
Design a comprehensive risk management program.
Develop strategies to ensure compliance and ethical behavior within organizations.
For students who have decided to get their Master of Legal Studies degree but haven't decided whether to get their education on campus or online, can you explain the advantages and disadvantages of both options?
The advantages to attending the MLS program online is the flexibility that our students enjoy. Our online courses are asynchronous which allows students to move at their own pace and complete their course work when it is convenient for them. Students can participate online from anywhere.
One of the advantages of attending the MLS program on campus is the ability to complete the program in two semesters as a full-time student. Online students are usually unable to attend full-time because of work or other commitments. Our on-campus students enjoy the ability to attend full-time and have more access to JD courses that are sometimes open to our MLS students.
Online education can require discipline to stay on track. Can you outline how Drexel University helps students stay on track with their degree? Do you have any recommendations for students to keep them from falling behind?
Drexel University stays on track with our student advisors. We give our students 1/1 attention throughout the program. Many students are working professionals and this 1/1 attention really helps them throughout the program.
For students who've decided to apply to your program at Drexel University what advice do you have to put together an application? For example, I know your program requires two letters of recommendation–are you looking for mostly academic references, professional references, or a mix of both?
Advice given to applicants is to give themselves time. Once we have all of the applicant's materials, a decision can be made fairly quickly (24-48 hours). Applicants should give themselves time to complete the application process. Applicants sometimes reach out a couple of weeks before the next term begins and they expect a quick turnaround. Applicants should be aware that it takes time for us to receive letters of recommendation, transcripts, etc. once they have requested those materials.
Applicants should also know that they are reviewed based on all of the materials that they submit. That is why it is important for them to have a completed application (application which includes all requested materials) before a decision can be made.
While the degrees we're focused on aren't designed for students pursuing a law degree, faculty with a solid knowledge of legal matters are important. Can you tell us about the experience levels of faculty at your school? Do they just focus on the MLS program or do they teach law as well?
Several of our professors teach or have experience teaching on both the Master's and JD level. Many of them either currently work in or have previously practiced in the specific area in which they teach. That is a requirement. We have had very little turnover in faculty in part because they are subject matter experts who developed the courses themselves. No just anyone could teach these courses, so we are very particular and we pay very well compared to other institutions.
All professors are JD's and experts in the field. Many also teach in the JD programs as wells as the MLS.
Our research indicated that you have several degree concentrations. Could you tell us a little more about your various concentrations, what kind of student would be a good fit for each, and what career paths would that concentration open up for that student?
We offer eight areas of concentration which are also offered in certificate program format. Here is a little information about all of them:
Criminal Law
Whether working in traditional criminal justice fields, such as policing and corrections, or in related fields such as paralegal services, social work or public policy, millions of professionals are required to have familiarity with criminal law, criminal justice and the rules of criminal procedure. After providing students with a solid grounding in law, legal analysis, and risk management, our program immerses students in the detailed aspects of criminal law and criminal procedures. Graduates will gain a unique understanding of not only criminal justice, but the policies and rules that drive the entire criminal justice system, allowing them to compete for positions requiring good judgment and an understanding of how to successfully comply with the labyrinth of regulations in the field.
Cybersecurity and Information Privacy Compliance
Cybersecurity and information privacy have become consuming concerns for the American business, education and health care communities. Due to both extensive government regulation and significant business risk the U.S. Bureau of Labor Statistics projects that there will be 6 million cybersecurity jobs with U.S. companies that operate globally by 2019 and a shortfall in human capital of 1.5 million workers. Our program is designed to train both technical and non-technical professionals who manage these risks. The concentration offers both exceptional coverage of the broad legal environment and a comprehensive deep dive into the detailed regulations and strategies that businesses confront and navigate on a daily basis. With this expertise, graduates will offer employers sophisticated knowledge and skills to help protect against legal exposure and liability.
Entrepreneurship and Law
Entrepreneurs are everywhere. They build new business from scratch, but they also take existing companies to greater heights. Every entrepreneur must have an exceptionally broad understanding of the business and regulatory landscape in their industry to ensure that the venture expands and avoids costly – and sometimes fatal – regulatory problems. Our unique cross-cutting program, offered jointly by Drexel's Kline School of Law and Close School of Entrepreneurship, ensures that graduates leave with a sophisticated knowledge of business skills and the ability to navigate a complex regulatory environment.
Financial Regulatory Compliance
The financial industry is among the most highly regulated of all fields. Both the state and federal governments ensure the stability of the American economy by scrutinizing the operations of mutual funds, stockbrokers, banks and the many other businesses that manage the nation's commerce. Each of these companies is required to fulfill extensive compliance requirements, facing criminal and civil penalties for their failure to closely follow the law. Our graduates gain an unusually detailed understanding of the financial regulations, preparing them to take on compliance positions in both large and small finance companies.
Health Care Compliance
If you or a loved one has ever been seriously ill, you know how challenging it can be to navigate the American healthcare system. Health law protects the lives of our most vulnerable citizens and the institutions that serve them. Year after year, these laws change and grow more complex, making compliance professionals who can research, analyze and implement strategies to comply with the law absolutely essential in the industry. Our program provides not only an exhaustive study of these laws, but also the skills to create comprehensive compliance programs. Graduates will have the tools to ensure that a wide range of organizations, including hospitals, research facilities, clinics and technology service providers meet state and federal regulations.
Higher Education Compliance
Higher Education is a highly regulated and complex environment accountable to stakeholders from the federal government to parents. Our program is distinct from other higher education programs in that our graduates will become experts in the laws that govern institutions and protect students. This program provides an exhaustive study of crucial issues in higher education such as FERPA, financial aid, campus safety, accreditation and risk management through a legal lens. Our students are well prepared for high-level positions in administrative offices across all sectors of campus.
Human Resources Compliance
As the workforce has changed, so have the responsibilities of today's Human Resources offices. HR professionals have a number of important responsibilities that continue to grow, including hiring and termination, education and training, disciplinary procedures and communications. Our program is unique in that it focuses solely on the critical legal issues that HR professionals may face on a daily basis. Students will learn how to research and analyze new laws, create a code of ethics, develop a comprehensive compliance program and so much more. With this expertise, graduates will offer employers sophisticated knowledge and skills to help protect against liability.
NCAA Compliance and Sports Law
While millions of Americans love watching sports, industry insiders understand that universities and professional sports franchises operate in a complex, high-stakes regulatory environment. Compliance experts are in demand to ensure that schools avoid sanctions that can devastate both the school and the student-athletes. On the professional level, athletes and teams must navigate a complex world of labor and health regulations as well as contractual procedures, in order to field winning teams and fill their stadiums. Our unique program combines a foundational understanding of law and risk management, with additional focused coursework designed to train graduates to be NCAA compliance and sports law experts.
Finally, what do you think sets Drexel University apart from other online Master of Legal Studies or similar programs?
Our faculty are Subject Matter Experts in their fields and they are provided with feedback and training opportunities to improve their teaching skills.
Our Associate Dean is committed to quality online education and serves as an Online Learning Fellow for the entire university.
We have put resources into our staff. There are four full-time staff, in-house to serve this population of just over 100 students. We are also adding a person to our career services office who will focus in part on our MLS students.
We have a full-time, in-house instructional designer who ensures that our curriculum is one-of-a-kind, engaging, accessible, and uses cutting edge technology. Most schools use outside help to build classes or require the faculty to build on their own.
Our Associate Dean of Career Services chairs a committee for the National Association of Legal Professionals on what the industry calls "JD advantage jobs," which are jobs where a JD is helpful but not required. She works to learn more about these jobs geared towards our MLS students by meeting with industry leaders and hiring managers. She helps us understand what our students need to know to be successful in the workforce. Many other schools do not have that kind of support with their career services offices that are just focused on the JD students.
Special thanks to Professor Paul Flanagan for his time and insight.